Somi ft. Common – When Rivers Cry (Rwanda/Uganda) Somi's exceptionally warm voice is perfect for the orchestra-enhanced soul track When Rivers Cry featuring rapper Common.  The song speaks of the environmental issues that Africa faces.  It starts with a chant from little children and continues with frenzied violin movements. Somi then lays harsh lyrics over piano notes, "feet crushing plastic moving windows tossing bottles dry I can't get past it waste and dust still choking road and sky the trees remember days plenty before rivers cry, now they cry oh." The drama of the rhythm is later heightened all the way through Common's regretful acknowledgments, "I was ignorant to the earth and what I did to it," to the closing cymbal tap.
Sia Tolno – African Police (Guinea) Guinean singer Sia Tolno had the guts to do afrobeat akin to Fela Kuti. It was a heavy bet because the genre is a man territory; at least it was until now. But Tolno is vocally strong enough to challenge any skeptics. Her first single African Police off the socio-politically engaged album African Woman is one loaded piece.  The Jazzy and funky feel of the bass, the drums and the saxophones are added to the topic of corrupted police in Africa.
Efya ft. Bisa K'dei – One Of Your Own (Ghana) Ghanaian soul sister Efya 's powerful and sentimental delivery on her song One of Your Own featuring Bisa K'dei is nothing less than a true delight. She buries her vocals deep in a well of soul, afro-pop and R&B. In this love ballad, Efya cleverly hints she wants her man to marry her, "treat me like your brother/treat me like your sister/make me one of your own." The production includes a supple piano opener, extended synth notes and groovy drum cracks. The overall effect is simply beautiful.
Lizha James – Mama (Mozambique) Even for her cultural background, Mozambican songstress Lizha James is one eccentric lady. But it works for us because it means her music will never get tiresome. Mama, included in James' 2013 album Sente O Meu Amor, is a mixture of Marrabenta, kizomba and R&B. It fits well on a Go Woman playlist. The galloping Indian-like riff and the nod to mothers is all you need to be refreshed.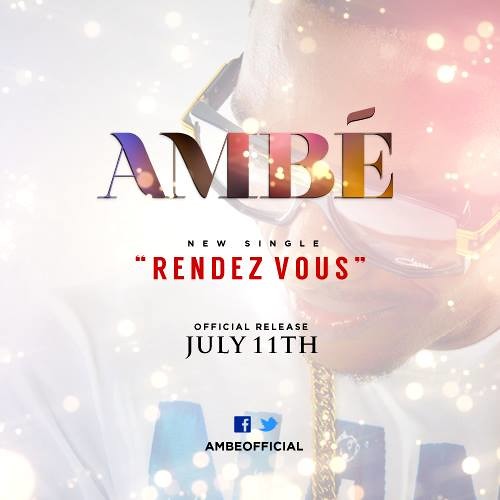 Ambé – Rendez-Vous (Cameroon) Last year, Ambé became a favorite in the Cameroonian pop scene after the release of the addictive makossa-stuffed afro-pop banger Monika. He recently re-emerged with more than a new stage name (was formerly known as Denzyl). Indeed, the Bamenda-bred singer brought one of the best representations of Cameroonian culture in urban music. Rendez-Vous is a vicious mixture of Ben Skin, which is a modern twist to west Cameroonian traditional music, and afrobeat. You will love the enticing saxophone number as well.  In a jargon inspired by the neighborhood in which he grew up, Ambé sings about hope in spite of hardship in life.
Dobet Gnahore – Na Dré (Cote D'Ivoire) Led by guitar and percussions, Na Dre, title track included  Ivorian singer Dobet Gnahore's latest album, is softer than what the songstress usually delivers. Gnahore allows listeners to experience simplistic musicality, a traditional sound with a cosmopolitan twist.
Omawumi – Megbele (Nigeria) Nigerian vocalist Omawumi sings beautifully on Megbele, a dedication to her late father, Chief Dr. Frank Amirejotitse Megbele and a celebration of her culture. The highlife production blends heavenly cultural music and modern sonorities. Omawumi's is also a vocal force on the record.
Ekky – Breaking Free (Uganda) Since the explosive success of Mafikizolo's Khona, it seems African house music is no longer the genre of choice in southern Africa alone. The entire continent might just become as addicted. Ugandan singer Ekky's  song  Breaking Free has the potential to cross local boundaries  as well. It blends to perfection African house instrumentals with piano and panpipe sounds among others.
Michelle Williams – Say Yes (U.S.A.) Ex Destiny's Child member Michelle Williams flipped the Nigerian praise song When Jesus Say Yes into an African-flavored gospel pop track, which she cut as Say Yes and included DC mates Beyonce and Kelly Rowland. A smart move that had the artist receive major airplays and top gospel charts. This song is uplifting and inviting to all faiths.
Sauti Sol – Sura Yako (Kenya) We can always use another dance craze can't we? Kenyan foursome Sauti Sol's Sura Yako is well up to the task; they even got the Sakarasi dancers to create cool moves to the party song they call Lipala. It will be hard to stay still on this feel-good track, which borrows from soukous and the early Swahili music styles taarab and chakacha. The sound is still contemporary and would do great at a wedding. Sura Yako (Your Face) celebrates love, nothing new there, but isn't that what we expect from the four crooners?